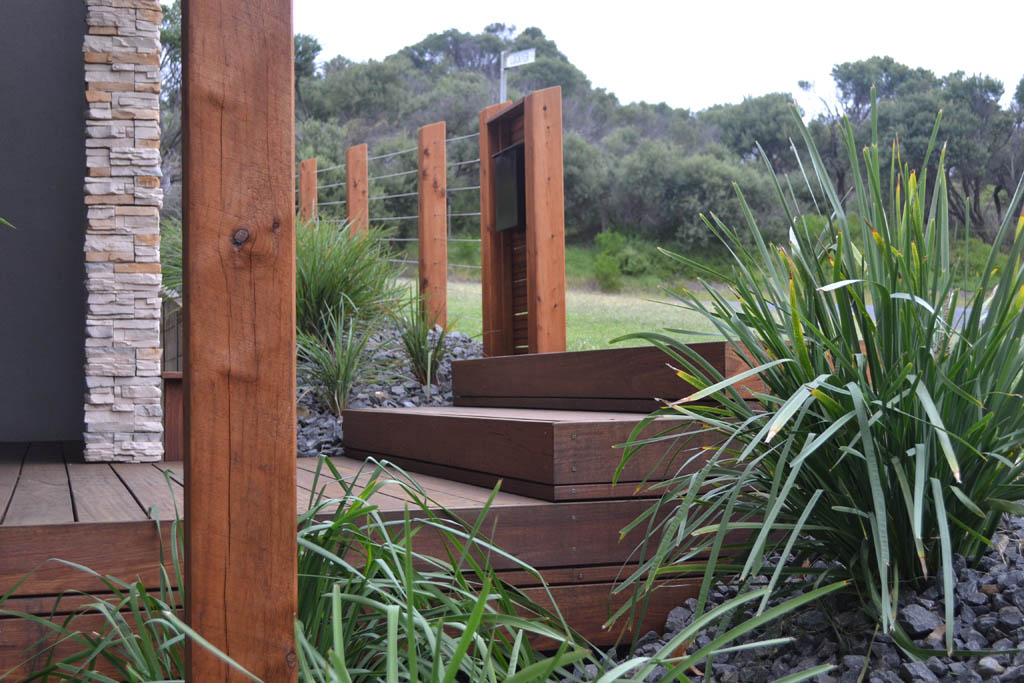 About Surfcoast Landscaping, Torquay
Professional landscapers servicing the Surf Coast and beyond
Surfcoast Landscaping is based in Torquay and provides a range of landscape design services to Geelong residents, from Torquay to Queenscliff and along the Surf Coast to Lorne and Separation Creek. Owner, Brendan Nelson has been in the landscaping business since 1990.
With more than 21 years' experience creating landscape designs he takes pride in, Brendan knows local land issues, landscape trends and the needs of his clientele in coastal regions. As such, Surfcoast Landscaping is well-placed to provide quality services to clients, creating unique outdoor living spaces and landscape gardens that are both functional and innovative in design.
Specialising in stone walls, retaining walls, stonework, gabion walls and advanced trees, Surfcoast Landscaping can transform your backyard into your own urban oasis. The landscaping team work with clients from design concept to project completion incorporating their ideas into the landscape design. A garden design with Surfcoast Landscaping takes into consideration the design of your home and draws inspiration from the natural environment and current trends to unlock the potential of each site.
Surfcoast Landscaping has built a reputation on quality landscapes and excellent value for both residential and commercial landscaping projects. We use innovative design concepts to create landscapes that meet our clients' requirements, design ideas and budget.
Contact Surfcoast Landscaping for an on-site consultation and quote.